Jahan Miller knows from personal experience that tertiary study is no walk in the park and that Pacific people, especially, face challenges.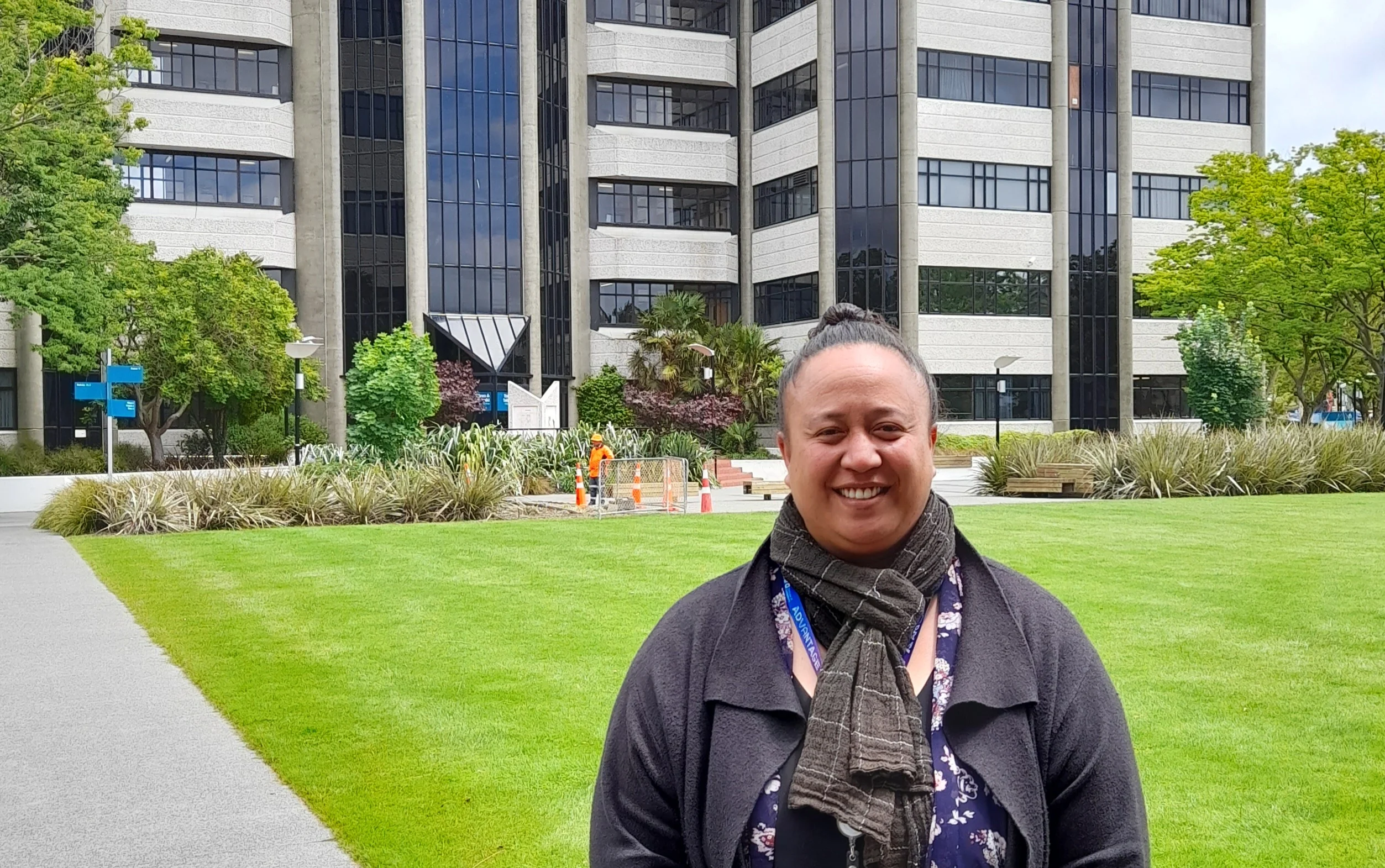 Born in the Cook Islands but raised in Dunedin, Jahan was working at Flight Centre when COVID hit, forcing her to reconsider her career options. With a background in sales and aviation tax, she decided to study at Ara to expand her toolkit with management and leadership skills.
"I almost think lockdown saved my life," Jahan says, reflecting on then and now. She's still studying (a graduate diploma in innovation and entrepreneurship) but is also employed as a Pacific Education Navigator at Ara. "My studies here led to employment, which has been super-awesome."
Jahan's role involves supporting Ara's Pacific students and their families to navigate barriers to being successful in their studies. Things like transportation, financial limitations and a lack of awareness about what it's like to study at tertiary level. She says many of Ara's Pacific students are the first person in their family to study at a tertiary institute, and that has its own challenges.
"Study is often perceived as just another demand that takes you away from family, church and other commitments," she says. "But if you want to get a good job and earn good money, study is really important, so you have to find a balance."
Jahan says Ara provides "amazing support" for Pacific students. She believes the key to encouraging more Pacific people into tertiary study is getting the word out there and making it more accessible.
"It's a very interesting space and there's lots of work to do," she says. "I'm quite passionate about it, being a Cook Islander, but also because I have two children who will be old enough to study at tertiary level before long."
Jahan's husband was inspired to take up study when he attended Ara's Eke Panuku awards ceremony in 2020 and saw the great things that Pacific students like Jahan were achieving.
"He's super intelligent and super hard working but he's got nothing on paper," Jahan says. "He's always been so focused on having a stable income. But I've said to him that that doesn't matter too much – we've got amazing support networks – so he's studying now, and his plan is to do a Bachelor of Social Work."
Jahan hopes that one day, enough progress will have been made for Pacific people that her job becomes obsolete. In the meantime, she's loving what she's doing.
"I feel like I should be here, and I should be doing what I'm doing. With my study and being involved in Pacific initiatives, it's just natural."