Valquiria Akemi Kawaguchi
Valquiria Akemi Kawaguchi was working as a project manager for the largest telecommunications company in Brazil when she identified a gap in her knowledge that she needed to address.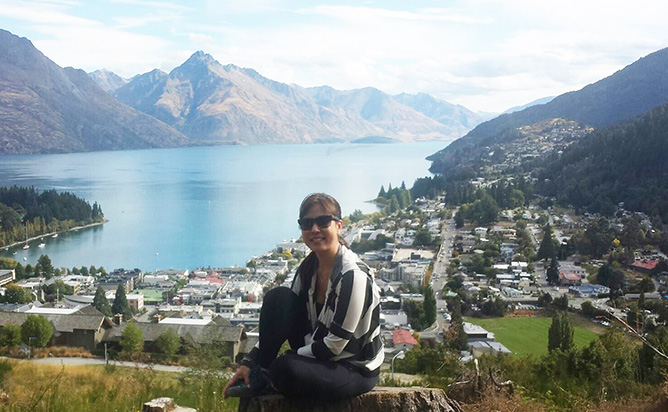 "I had the opportunity to participate in several projects where it was crucial to understand how to use big data, artificial intelligence and social media in order to develop new tools for our sales team," she says. "I didn't have that expertise so I knew I needed to improve my skills and knowledge in these areas."
After researching her options, Valquiria decided to study the Graduate Diploma in Business Information Systems at Ara. "All the comments I read about Ara were excellent which made me feel confident to come here."
Valquiria is in her final semester and is adding her voice to the long list of people who are happy to recommend Ara to prospective students. "My advice is, if you're looking for a course which mixes business and IT, this is the course to do!"
Valquiria says the content of her course is up-to-date with the market reality and there's a good balance between theory and practice. She's enjoying the scope of the programme, in particular e-business, workplace management, business analysis and how to manipulate information using many different tools. The teaching style at Ara is to her liking too.
"The teaching style here is dynamic and easy to understand. The tutors are great, really accessible. They encourage all students to participate during the class and the examples they use are real cases."
Valquiria is currently undertaking an internship at the Ministry of Awesome and looking forward to starting her industry project with, Blue Smoke, a live music venue. She'll undertake research on a business problem or opportunity for the company. "There's no better way to learn and put all my knowledge into practice," she says. "I'm pretty excited to get started."
Once Valquiria has finished her programme at Ara she plans to apply for a post-study visa then find a full-time job where she can start applying all that she's learned this year.