Tsumuki Tanaguchi's ambition is to become a professional photographer. To make his dream a reality, he chose to study at CPIT (now Ara Institute of Canterbury).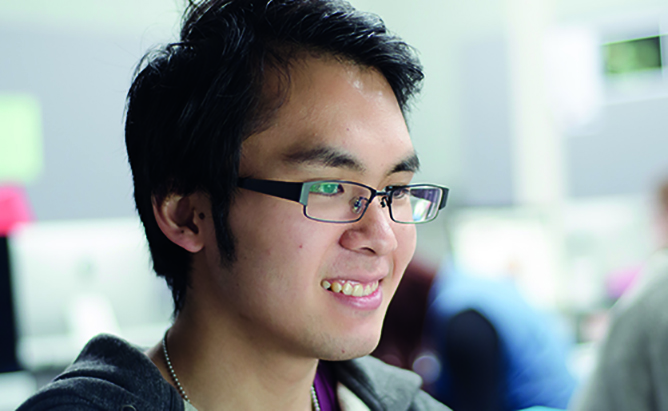 "To be a professional photographer is really hard," he says. "However, the tutors here do as much as they can to help us be the best photographers and business people we can be."
Tsumuki says he likes the fact that the majority of his classes and workshops are skills-based. "The programme is very hands-on and I can learn a lot of skills quickly. I enjoy that."
Originally from Japan, Tsumuki enjoys studying in Christchurch. "It's not a big city and I think it's a really good place to have a student life. People here are friendly and relaxed."
Tsumuki's skills as a photographer were recently recognised with a silver award at the 2014 New Zealand Institute of Professional Photographers' annual IRIS awards. He says another highlight of his study has been the people he's met through his projects. "They were inspiring and really fun to work with.
As he looks ahead to a career in photography, Tsumuki is keen to encourage others to study towards their goals at Ara. "If you need skills to achieve your dream, this is one of the best places in New Zealand."