Tomoki Kishi's goal is to be an English teacher, so when his academic advisors at Kyorin University in Tokyo suggested doing some study in New Zealand, he jumped at the chance to learn English in an English-speaking country.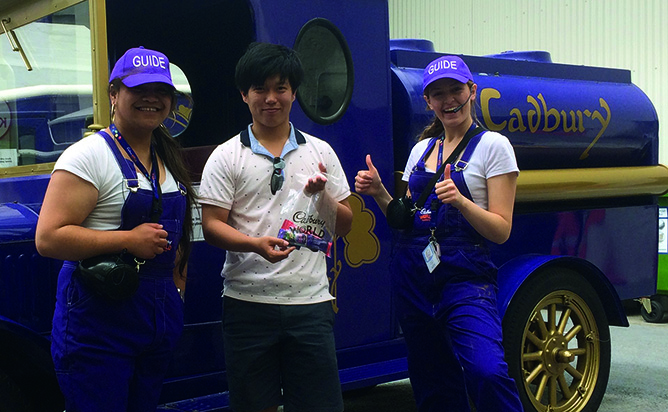 "I was learning English grammar, linguistics and phonetics at university, and preparing to take the IELTS exam to get a high score," he says. "My advisors told me that New Zealand, and especially Christchurch, was a really good English study environment. Fortunately Kyorin University has an exchange programme with Ara Institute of Canterbury so I studied really hard to be accepted for the programme and then I came here to Christchurch."
At Ara, Tomoki is studying towards the New Zealand Certificate of English Language (Academic) Level 4. "It has many assessments but there is a lot of help available from the tutors and Learning Services. The teaching style is quite different from Japanese English education but it's really effective and the active learning style is fascinating."
In addition to increasing his English language abilities at Ara and participating in campus activities for international students, Tomoki has made the most of the opportunity to explore and experience New Zealand. "I've been to Akaroa, Kaikoura, Nelson, Queenstown, Timaru, Wellington and many other places. I've seen stunning scenery and I think New Zealand is the best place to get refreshed."
When he returns home, Tomoki intends to continue studying hard towards being an English teacher in Japan. "I want many students to perceive that learning English is really helpful in life."