Samantha Tian from Yongii City in China got her first taste of the New Zealand lifestyle during a working holiday in 2012. She liked it so much that when she decided to return to study in 2014, she chose to do so as an international student at Ara Institute of Canterbury.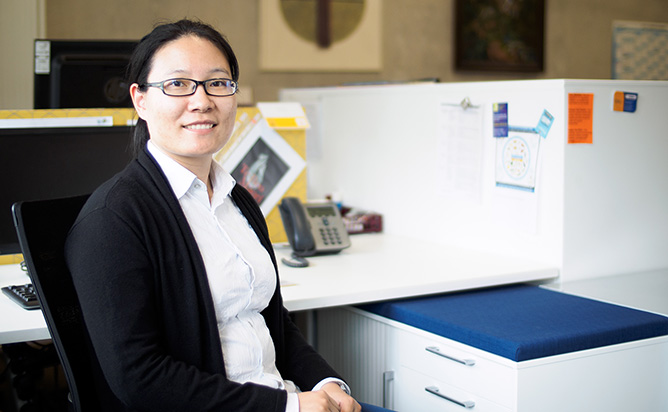 "I was working for an intellectual property company but I wanted to try something different," she explains. "Based on my personality and what I'm good at, I decided a career in IT would suit me."
Samantha's next step was to explore the IT courses available in New Zealand. "I chose Ara because it was in a city with an IT skills shortage and good job opportunities. Plus I had friends in Christchurch."
Samantha enrolled in the Graduate Diploma in Information and Communication Technologies. From day one she excelled in her studies. Staff at Ara say she was "an outstanding student" who achieved A or A+ for most subjects she took. In 2015 she received a letter from Ara congratulating her on her exceptional results, and in 2016 she was named top student in computing by the department's head, Dr Nathan Rountree.
Samantha's talent for IT was also evident during her graduate project with the IT team at Ara. They were so impressed they offered her a job.
"There were a lot of graduate project opportunities to choose from according to what you're interested in," Samantha explains. "My project, which involved a lot of new technology, was just what I was looking for. It provided an internship opportunity which then led to a job offer."
Samantha believes "it's never too late to make IT your future career and Ara will be a solid stepping stone to get you there".