Raquel Magliari describes New Zealand as the most beautiful country in the world.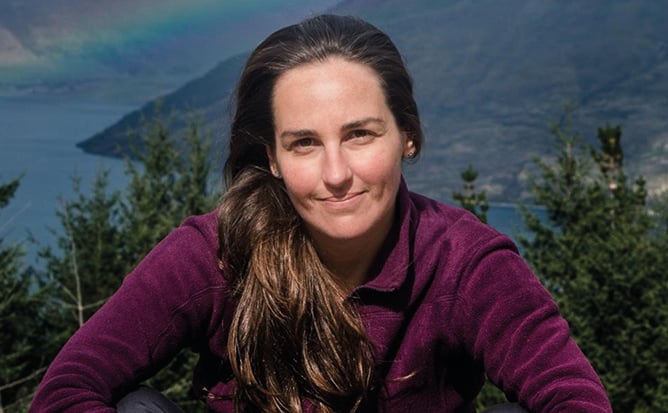 Two months after getting married, she and her husband moved here from Brazil because they were looking for a new life experience. "New Zealand is so beautiful and we chose Christchurch because it is a city that is flourishing," Raquel says.
While her husband started a course in sustainability and outdoor education at CPIT (now Ara Institute of Canterbury), Raquel decided to brush up on her English skills.
"English is a compulsory discipline in Brazil and I've been learning it since I was young but because I didn't have the opportunity to practice it properly outside school, it wasn't as good as I'd expected. One of my goals with moving to New Zealand was to improve my English so I could be better prepared to work in this globalised, modern world."
Like her husband, Raquel chose Ara. "It was a convenient option for me; it has a great location close to the CBD, it's near public transport and it has an impressive reputation."
She quickly made friends with other students and tutors at Ara. She also loved the campus and being part of an international student group. "It was the best place to be," she says.
Raquel was grateful that staff were prepared to give her all the support and motivation she needed to keep engaged in learning. After three months of English classes (plus plenty of extra-curricular activities with her classmates) she was ready to take the IELTS test.
Passing the test allowed Raquel to enrol in a mainstream course, and two months after completing it successfully she started a graduate diploma in sales and marketing, also at Ara.
"I saw no point in changing tertiary institution. The atmosphere is so friendly and I was very welcomed. The tutors are experienced professionals. We discussed real examples all the time in class and they really pushed you to think critically. It's a dynamic way to learn."
Raquel made friends with people from around the world while studying at Ara. "It's been a great experience. There's a cultural diversity here that brings energy and vivacity to the campus. For those who are looking for an experience overseas, I can tell you that New Zealand and especially Christchurch is a wonderful place to live and this is the best institution to learn at."
Raquel continues to call Christchurch home, having landed a plum job with Strategy, a leading advertising agency with clients in New Zealand, Australia and Japan. As the company's international business co-ordinator, she's responsible for developing tactical practices to expand the brand internationally. It's familiar territory; back in Brazil she worked in advertising and film production.
"It gave me a great overview about how this industry works and now I have a wonderful opportunity to apply all that I learned in class in my job."
Raquel is continuing her studies too. "This semester I'm doing international marketing and strategic marketing classes. It's essential for my work and it's helping me a lot."