Moving halfway across the world to study in a city recovering from a devastating earthquake didn't faze German exchange student Michelle Reuters.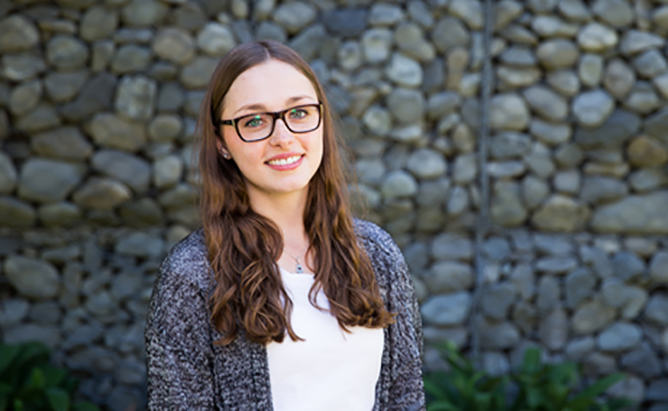 "When I arrived here I was overwhelmed by all the damage that the city was still facing, but I've been really impressed by the solutions people are coming up with," Michelle says. "Everyone in Christchurch is trying to get this city back to what it was – a beautiful place full of nature. You can feel the optimism."
Michelle learned about exchange opportunities at CPIT (now Ara Institute of Canterbury) at a presentation at her university in Düsseldorf. "I was really impressed. I was interested in discovering a different kind of studying as compared to my university in Germany, and to get to know this beautiful country."
Michelle is studying four business courses and enjoying them all. "It's very different to my home university. I like the structure here; the combination of tests, exams and assignments deepens my knowledge in different business topics and the tutors are very supportive. Their teaching style is friendly and relaxed."
While on exchange, Michelle is living with a host family in the seaside suburb of Sumner. Any fears she had about being so far from home were quickly dismissed.
"Kiwi people are the friendliest people I've ever met. No matter where you are or what time of day, people are always keen to help you. In New Zealand, there are more important things than being under pressure all the time. To me, it seems that the most important things for Kiwi people besides work and education are family, friends, hobbies, well-being and enjoying the nature and surroundings. I have the impression that New Zealand is a little world of its own!"
Michelle is pleased she decided to do her exchange and would recommend it to others. "You not only improve your knowledge and skills, you develop personally. To learn about New Zealand as a country and culture, to get to know Kiwi people and their lifestyle is an amazing experience."