Joanna Johnny had plenty of choice when it came to deciding where in the world to study cookery. In the end, New Zealand, and specifically Ara Institute of Canterbury, won out.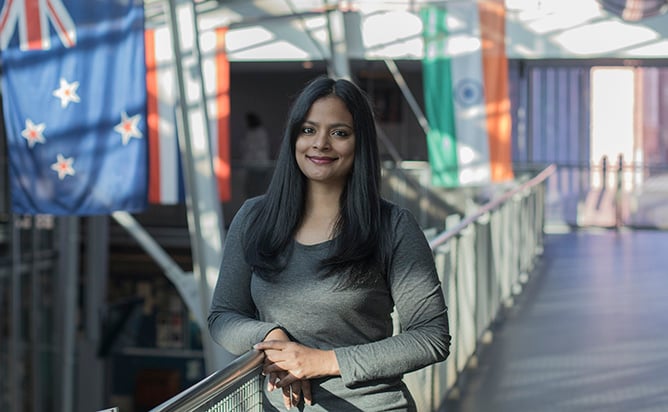 "Compared to other countries, especially Canada and the US, New Zealand is very cost effective," she says. "New Zealand also appealed because I'd heard that the people are friendly and welcoming and it's one of the most beautiful places in the world."
Ara's internationally recognised culinary department and its reputation for hands-on training helped seal the deal to bring Joanna to Christchurch from her home in India. Her experience at Ara lived up to all her expectations.
"I enjoyed everything about it. I would highly and definitely recommend Ara to anyone who is wants to become a well-trained and qualified chef."
One aspect of Joanna's experience that really stood out to her was the 'vibe' at Ara. "The relationship between tutors and students is so friendly, open and enjoyable. It felt like we were all part of a team, which is so different to how it is in India."
Part of Joanna's training for her Diploma in Cookery involved working at Ara's Visions on Campus restaurant, a student-run restaurant which caters to paying customers. "I enjoyed the work experience and the friendly, competition among my classmates."
Now that she's completed her Level 4 diploma, Joanna is looking ahead to a Level 5 qualification in patisserie. "That's a passion of mine, along with being a chef. Ara is definitely the best place for me to become well-rounded in both. It will help me towards owning and operating my own business someday in the future."