When Irina Zinoveva decided to add to her education with another science qualification, she had three strong options to choose from at three different tertiary institutes in Christchurch.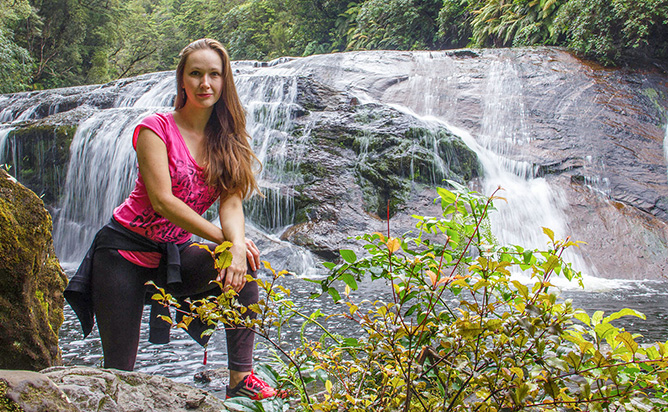 She chose the Graduate Diploma in Laboratory Technology at Ara because of one important factor: it included a 260-hour work placement. "The work placement is a big step towards future employment," she says. "It gives you the opportunity to get experience working in a real laboratory environment. You get to apply all your theoretical knowledge and practical skills that you learn during the programme, and you get feedback on your strengths and weaknesses from your colleagues."
Another advantage of her programme choice was that it required a commitment of just a year of study. That was important because Irina, who moved to New Zealand from Russia when her husband got a job here, had two-year-old twins.
Prior to the family's move, Irina was working as a teaching assistant at a medical academy in Russia while completing her PhD in analytical chemistry. The move to New Zealand meant she wasn't able to complete her PhD, but she had a huge desire to continue to work in science and the Ara programme fitted her needs perfectly.
Irina liked the class environment at Ara. "The tutors are very experienced, professional and supportive, and the atmosphere in class was very cosy and friendly. I really enjoyed it."
She also liked Ara's emphasis on gaining practical skills. "There's a lot of laboratory practice and the chance to work in a team, sharing ideas and knowledge. The research project component was very useful too. We developed many skills during this project, such as planning skills, research and laboratory practice skills, oral presentation skills and the ability to work in a team and independently."
Irina is currently employed as a laboratory technician for Hills Laboratories.