Like many international exchange students, Elisa Schmidt from Germany discovered that the learning style at Ara is quite different to what she was accustomed to.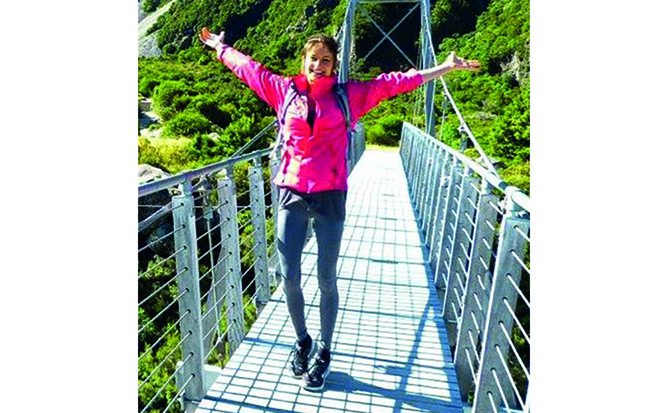 "The strength of studying here compared with my home university is the ongoing and continuous studying," she says. "The semester was really hard work for me but at the end I can say that I prefer gathering marks and deep insights during the semester than having only a final exam at the end, on which everything depends. Also the tutors are very different but they have lots of experience and are very motivating."
Before her exchange, Elisa was studying marketing, communication and media design at Hochschule University in Düsseldorf. At Ara, she took courses in the Bachelor of Applied Management.
"The degree programme seemed to be the perfect expansion of my knowledge in international marketing. My courses gave me deeper insights into international differences and similarities, in topics I wanted to expand my knowledge in."
Elisa says the highlight of the exchange programme was the people she met. "There are so many different cultures and behaviours. I've learned a lot about interaction with different people and also about myself."
She's glad she made the decision to study in New Zealand, describing it as a valuable opportunity to strengthen international ties.