Aaron Wu was working in telecommunications in China when he decided to expand his knowledge into ICT, in order to broaden his career opportunities.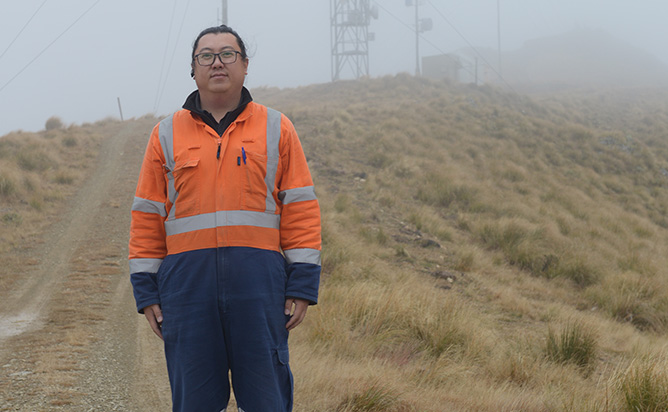 With a degree already, he chose to study a graduate diploma in ICT at Ara Institute of Canterbury. He says the reason he chose Ara was because "I sent emails to various institutes and universities asking about their programmes and only Ara gave me detailed answers".
When he arrived at Ara, Aaron was pleasantly surprised by the diversity of people he encountered. "There were students from lots of different countries and backgrounds in my programme. It helped me learn how to work with all sorts of different people." He adds that his tutors were "very friendly people who always tried their best to help."
The group work Aaron undertook with his fellow students was one of the things he liked best about his programme. "We didn't have group work at my university back in China but we had it in every course at Ara. Team members were from all around the world, so you got lots of good ideas from the mix of different cultures and perspectives."
For anyone thinking of studying the graduate diploma, Aaron recommends thinking about what you want to do after study. "This can help you choose the right courses, so you learn what you know you'll use in the future."
Having studied in an English-speaking country, Aaron is now enjoying being an ICT professional. He started working in Christchurch and was then transferred by his employer to Timaru. In the future he hopes to travel to other English-speaking countries "for the life experience".