It's hard to believe now, but once upon a time, Tania Gilchrist (Ngāti Porou, Te Whānau a Tūwhakairiora) didn't think she was 'Māori enough' to learn Te Reo Māori.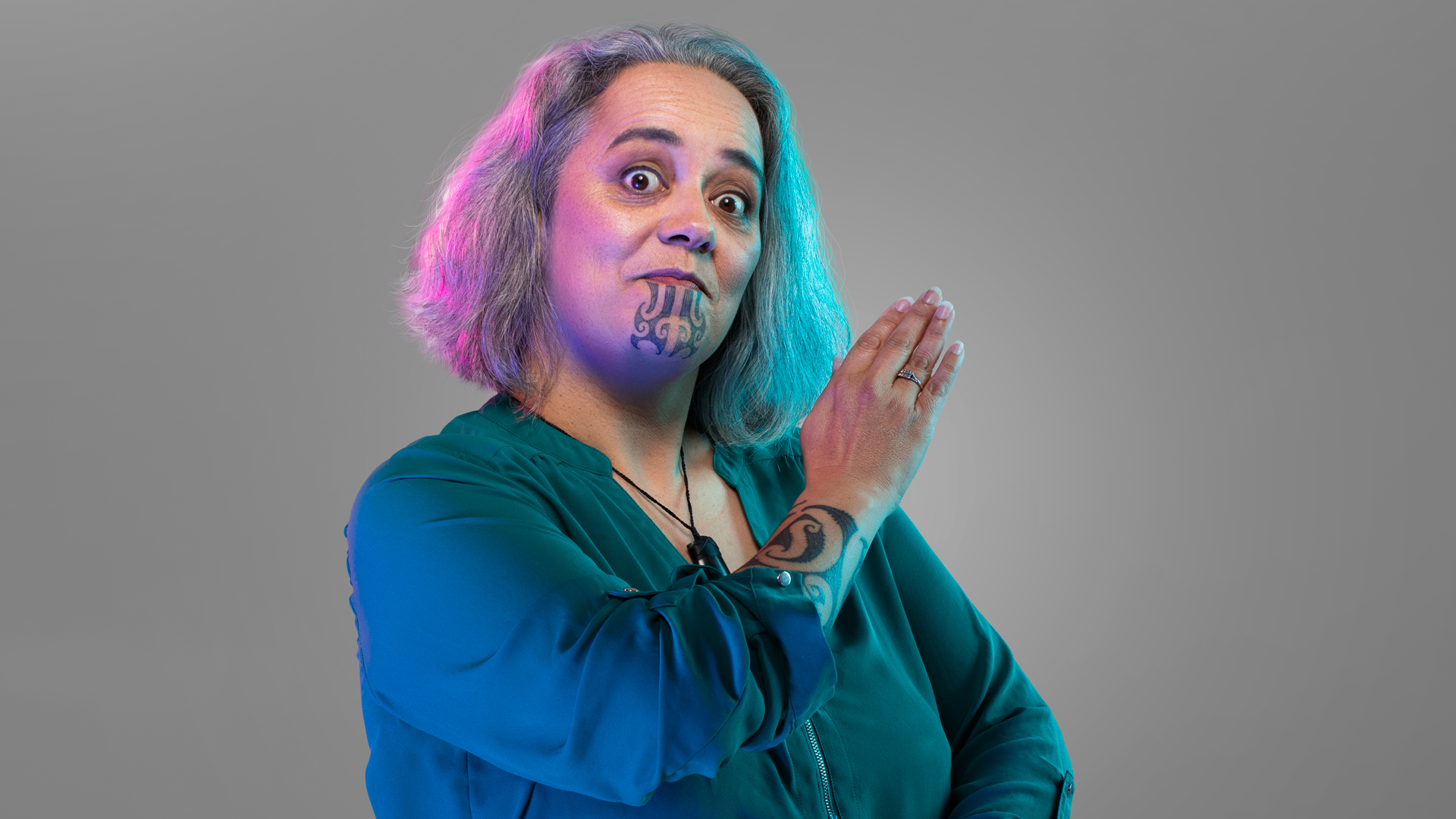 It was right at the beginning of her Te Reo Māori journey and fortunately, a friend had some good advice.
"He said to me: 'Oh Tania! You might not have your reo, and you might not know tikanga, but everything about who you are and how you be is Māori so go and get your reo!'"
This frank advice prompted Tania - who was working as a personal assistant at the time - to sign up for a part-time course at Ara which she 'lapped up and loved'. "I had the best year of my life," she says.
While at Ara, Tania had the opportunity to apply her newly acquired language skills in theatre work, including performing in a Māori language play at the Court Theatre, as well as writing and directing. "I loved that work and through it I realised that theatre is an amazing platform for the transmission of Māori language and culture."
The following year, Tania had a health crisis. "I came through that with a bunch of questions for myself, like, what do I want my life to be about, how do I want to spend my days, what's really important to me. I realised that I needed to get back on the waka. I needed to learn te reo, to finish that journey."
So, she began a Bachelor of Māori Language and Indigenous Studies at Ara's Te Puna Wānaka and says, "being able to learn in a Māori cultural context was life changing".
Tania says a highlight of her degree was a student exchange to Camosun College in Canada. "It was an amazing opportunity and it's something that will stay with me for the rest of my life."
Tania gained a lot of confidence from the degree and she's excited about what she can do with the skills and knowledge she obtained. "The more language I acquired, the more substance I felt and the stronger my stance on the ground became. Being able to speak te reo and navigate the intricacies of Māori culture has prepared me to contribute to the revitalisation of the language and participate in an industry that I love."
Tania certainly is helping to revitalise the language: she's now teaching the next generation of learners at Burnside High School where she's working as a Kaiako o Te Reo Māori (Māori language teacher).
Reflecting on the start of her journey she remembers her apprehension and has advice for anyone looking to start their own journey. "Just get on the waka. Just start. Because once you start you will have signalled your intention to the tīpuna and they'll take it from there."