At high school, self-confessed goal-setter and go-getter Miriama Kamo secretly wanted to be a journalist, she just wasn't sure how to get there. That was until her sister suggested the journalism stream at the New Zealand Broadcasting School at CPIT (now Ara Institute of Canterbury).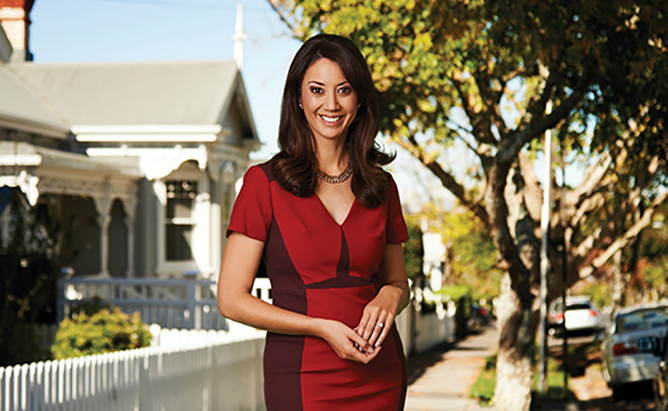 "I decided I'd like to try broadcasting and was advised that the New Zealand Broadcasting School was the best place to do that. My sister, who'd completed the radio course years before, said I should do journalism as it offered the opportunity to learn all the mediums. She was right. And, being a storyteller, journalism suited me down to the ground. I made great friends and contacts. I learned how to find and pursue stories, how to claim and develop them, then to produce and broadcast them."
After one year at broadcasting school, Miriama was snapped up by the TV industry. Since then there's been no shortage of work, including presenting the late evening news and top current affairs shows Sunday and Marae Investigates. In the process she's become one of the best known television journalists in New Zealand.
She still acknowledges CPIT for giving her the skills and experience she needed to get into the industry. "I had excellent tutors, truly excellent, and I'm grateful for their guidance and expertise to this day."
Miriama identifies one of the keys to her success as setting goals – mostly short term ones – and trying not to say 'no' too often. "I like to say yes because you never know where the path will lead. Sometimes saying yes is scary – sometimes it seems mad, but often it has the most rewarding outcomes."
Miriama says there's very little about her job that she doesn't like. "I get to travel and meet fascinating people, I work with the country's top journalists and craftspeople . . . I still get a wee thrill as I make my way to work or as I'm about to deliver a bulletin." Her advice to young Māori comes as no surprise. "Do something, anything, until you find the path that fulfils you," she says. "It's true that if you want something done, give it to the busiest person – they're the ones who are already doing something, who are motivated, who are achieving at any given moment. Be that person."