Unleash your inner entrepreneur and discover your potential with YES.
Our world is changing rapidly and the future of work is becoming increasingly difficult to predict or even imagine. The Young Enterprise Scheme (YES) is designed to equip Year 12 and 13 students with versatile skills and experience that will enable them to succeed in this dynamic, ever-changing environment.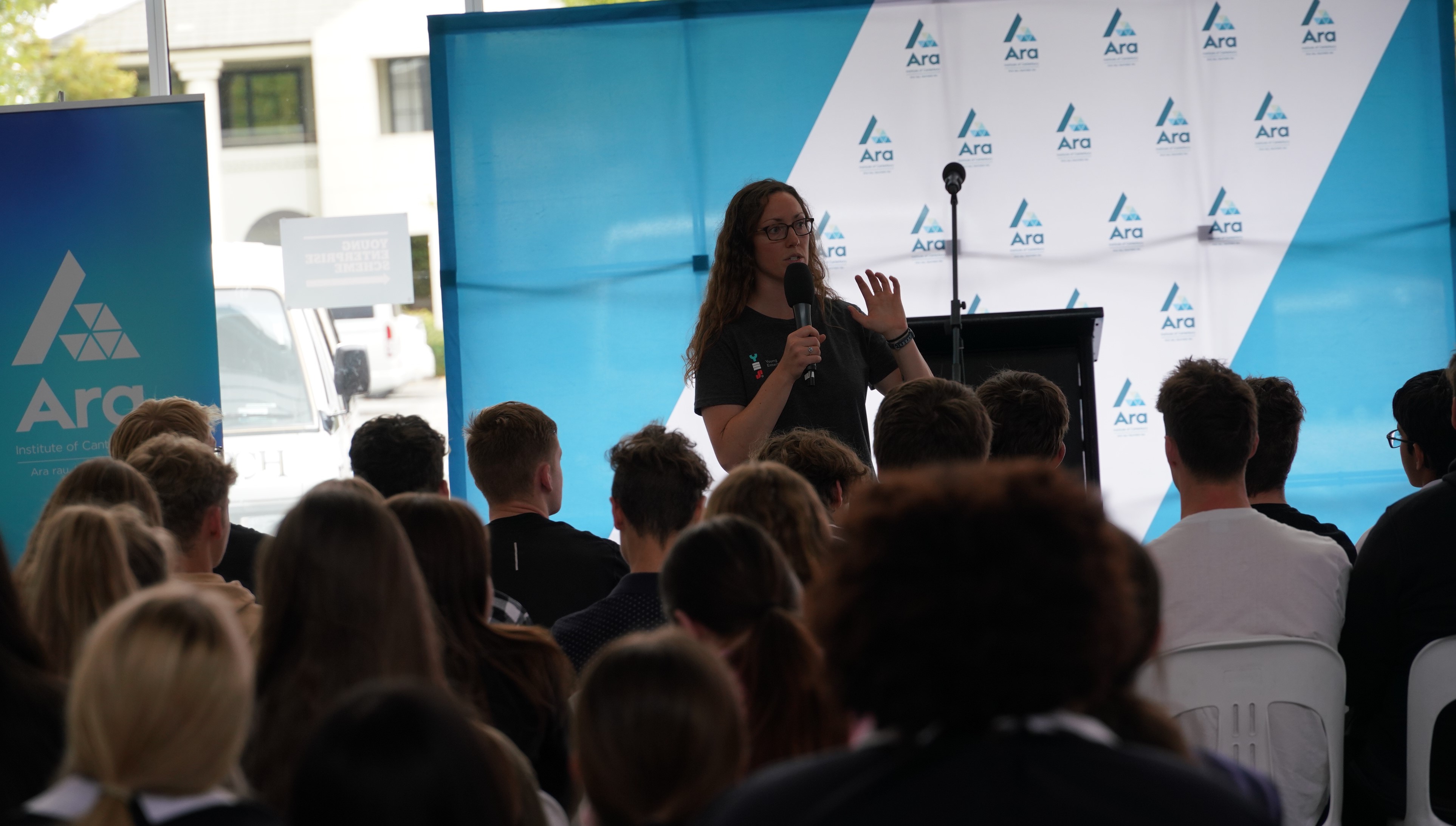 As a YES Canterbury participant, you'll work with a team of your fellow senior schoolmates throughout the year to create, launch and run a real business. Along the way you'll be mentored, motivated and inspired by a wide range of experts at Ara, and local businesspeople. They'll guide you as you develop your start-up and take part in a series of challenges. Then you'll pitch your business against other YES enterprises for regional awards, scholarships, a prize pool of $25,000 and the title of YES Company of the Year.
By taking part in YES you'll:
Gain the confidence to become a young change-maker (able to make a difference now!)
Look for opportunity gaps in the market and work on new solutions
Gain knowledge and skills in business planning and operations
Learn how to collaborate, problem-solve, adapt to changing circumstances and be smart with money
Develop a range of versatile personal skills including communication and leadership
Create a network of contacts within your community
Earn NCEA achievement standards
Be awarded a micro-credential
Apply to take part in the Entrepreneurs in Action (EIA) weekend
Apply to take part in trips to solve exciting business challenges through the Centres of Asia-Pacific Excellence (CAPE)
Entrepreneurs In Action
As a YES participant you could also be selected to take part in the Entrepreneurs In Action (EIA) weekend in Wellington. At EIA you'll join a team to compete in two back-to-back business challenges over 48 hours.
Centres of Asia-Pacific Excellence
If you're successful at EIA, you could be selected to travel to South East Asia or Latin America to solve local business challenges presented by your host country. This incredible experience will expose you to a new culture, society, language, politics and economy, and help to enhance New Zealand's trade, economic, political and cultural relationships across the Asia-Pacific region.
You can find out more about YES here
Yes, I want to take part in YES