Student film featured in Doc Edge Film Festival
Cole Yeoman, is a busy student in his third year of his Bachelor of Broadcasting Communications (Screen and Television Production) but he's already making a name for himself on screens across the country.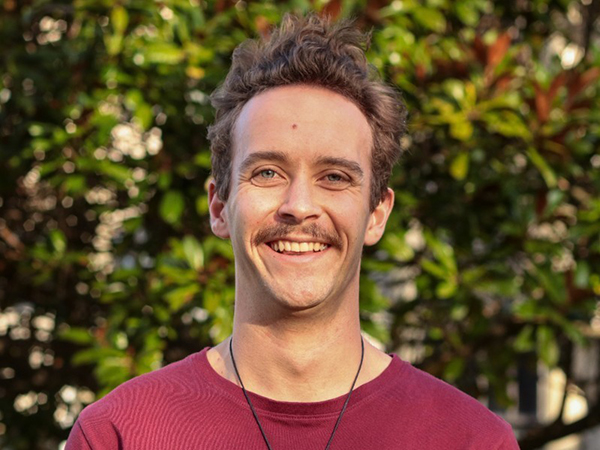 Yeoman's documentary The Milford Road is one of more than 100 films being streamed online as part of the Doc Edge Film Festival, and it's been nominated for prizes in two categories– Best Student Documentary and Best NZ Short Film
The short film, which was created at Ara's New Zealand Broadcasting School, was inspired by Yeoman's fond memories of family holidays down south, driving along the road between Te Anau and Milford Sound.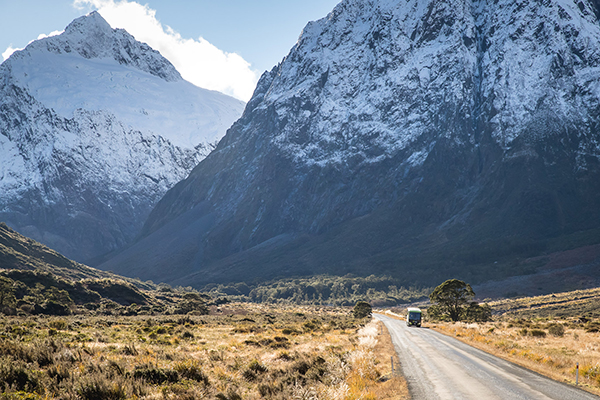 The Otago Daily Times wrote about Yeoman's documentary - "The Milford Road takes us inside the team tasked with keeping one of the country's most important tourist routes open — the Milford Road Alliance, comprised of road crews, avalanche technicians, helicopter pilots and others — who operate in the face of all sorts of natural hazards. As one of those interviewed by Yeoman says, "Fiordland is a place that doesn't take prisoners".
Cole says he spent a lot of time around Fiordland as a kid on family trips. When it came time to choosing a subject for his final NZBS project, maintaining the road and appreciating the natural beauty of the region felt like a story that he "wanted to share with a larger audience."
Requests by other filmmakers to tell the story of the Milford Road crew had been declined, so Cole was "a little surprised" that he was allowed make the film. "I guess because I am a student, they wanted to help me out," he says.
Now on work placement at Māori Television in Auckland as an Operations Assistant, Cole works on the studio floor, in the gear room, and with the cameras. He felt well-prepared for the job from his two years in NZBS' Screen Production course. "I was kind of reassured," he says, "by how much learning I've done - I actually know quite a lot of relevant stuff. So, I can jump in and help out where I'm needed. I'd already done a lot of work with cameras - I've picked up a lot of skills without even realising it."
He said the job of making the documentary alone, where he dealt with every aspect of the planning, filming, and editing, was a "massive challenge. It was a very big workload, with some late nights and a couple of all-nighters of editing in the lead up to the deadline."
One of the hardest parts is having to decide what to leave in and what to edit out without anyone else to help make those decisions. "Because I filmed a lot of content," he says, "there was so much 'gold' that didn't make the final cut. That really sucked."
Tutor Masen Ma said that the project "was an impressive solo effort that demonstrated Cole's independence, resourcefulness, and cinematography skills to full effect. Successful documentary filmmakers take us on a journey, and Cole takes his audience along the Milford Road, its stunning landscapes and behind the scenes of the important work that goes into maintaining it."
Read more about The Milford Road here in an article by the Otago Daily Times: Yes, they shall pass | Otago Daily Times Online News (odt.co.nz)
Book tickets to watch The Milford Road here: The Milford Road - Doc Edge Festival 2022