English, fun and fush and chups mark return of international students to Ara-Te Pūkenga
The f

irst large group of international students

are

welcomed back to campus after "challenging times

"

.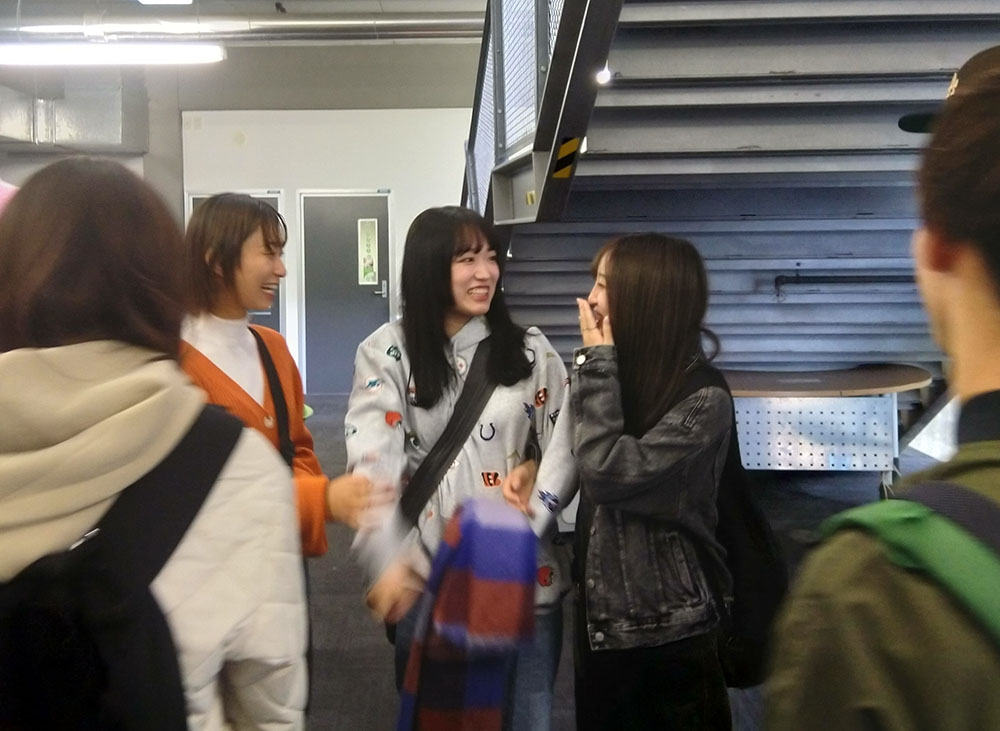 International students mingle on campus before class once again
Hokey pokey ice cream, fresh air and English studies have brought Hana Tokuyama back to New Zealand for a second time, after a short stint here during her high school years.
She has been welcomed back, this time to Ara Institute of Canterbury-Te Pūkenga's School of English as part of the first large group of international students following a "very challenging time for all students throughout the world," says Beth Knowles, Director of International Services.
In her welcome speech, Knowles acknowledged the difficulty of studying online during the global pandemic. "The joy of studying together gives you the chance to make many new friends and learn much during your time here," she said to the new arrivals.
Tokuyama, a Kansai Gaidai University student, has studied English for six years. She wanted to further her English skills in Ara-Te Pūkenga's 12-week course because "I want a future job where I can use English. I hope to work at an international hotel in Japan or in an English-speaking country," she says.
Through exchange programmes at her university, she had the opportunity to study in Canada, Australia, and England, but chose New Zealand because her first time here was so positive. "I want to have many nature experiences. In Osaka, there are many buildings, houses, and cars. Here, I can get some fresh air and play sports outside, like volleyball and badminton."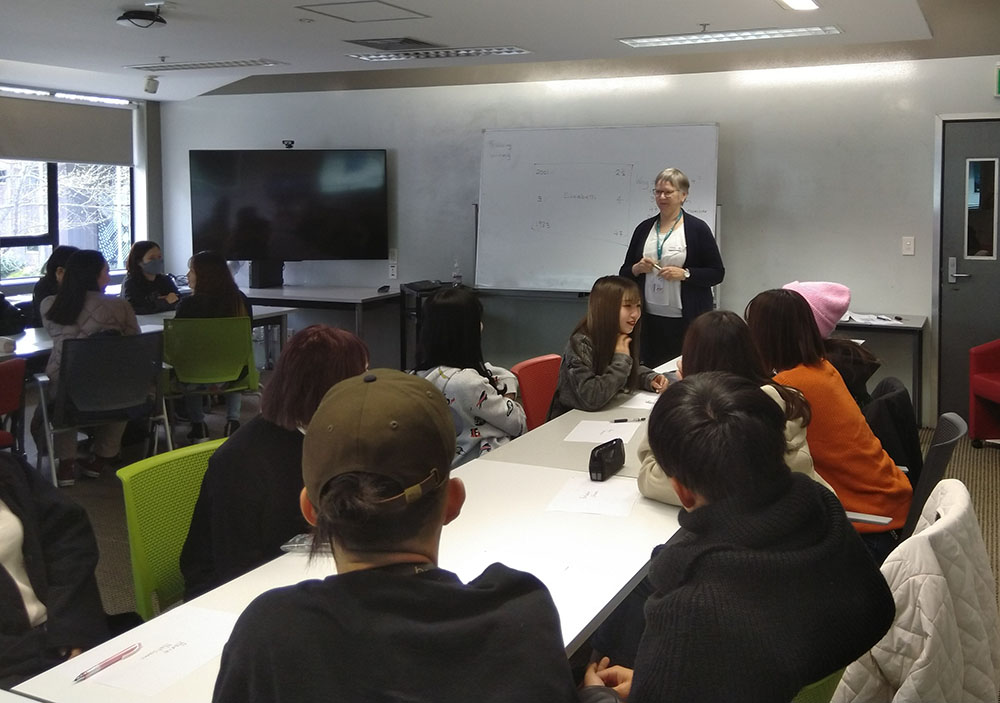 Senior tutor Elizabeth Avery gets class underway on the student's first day
Tokuyama is a little nervous about one aspect of the course in particular: listening in NZ English. "I am used to American Marvel and DC movies. The American accent is easier to understand. I cannot hear the New Zealand accent yet, so I am worried that I won't understand," she says.
As the group gathered in their first session with Humanities senior tutor Elizabeth Avery, Tokuyama's concerns seemed to ease. The students actively engaged with the classroom activities, appearing to widely understand the slower speaking delivery.
Some of the group of 22 students are from Hiroshimo Shudo University in Japan. This group has studied at Ara-Te Pūkenga online for five weeks before travelling to Christchurch over the past weekend. The online course covered preparation for New Zealand culture, living with a New Zealand host family, and general English.
The group was joined by students from Kansai Gaidai University for a programme that includes sightseeing and cultural events – including a meal of fish and chips - as well as English language classes and recreational activities.