Community first for Eke Panuku Pacific Awards
Pasifika community comes together to celebrate success of students, leaders, mentors and tutors
Eke Panuku Pacific Award recipients (left to right) Morghan Bradshaw, Darrell Suaesi Faamau and Josephine Mavaega
Top achievers from Ara-Te Pūkenga's Pacific community have taken their end-of-year celebrations to the community for the first time, with the Eke Panuku Pacific awards celebrating student success in style at Haeata Community Campus.
2022 also marks the first time the awards have been split into individual celebrations for Ara's Māori and Pacific communities – previously both were held in a single event.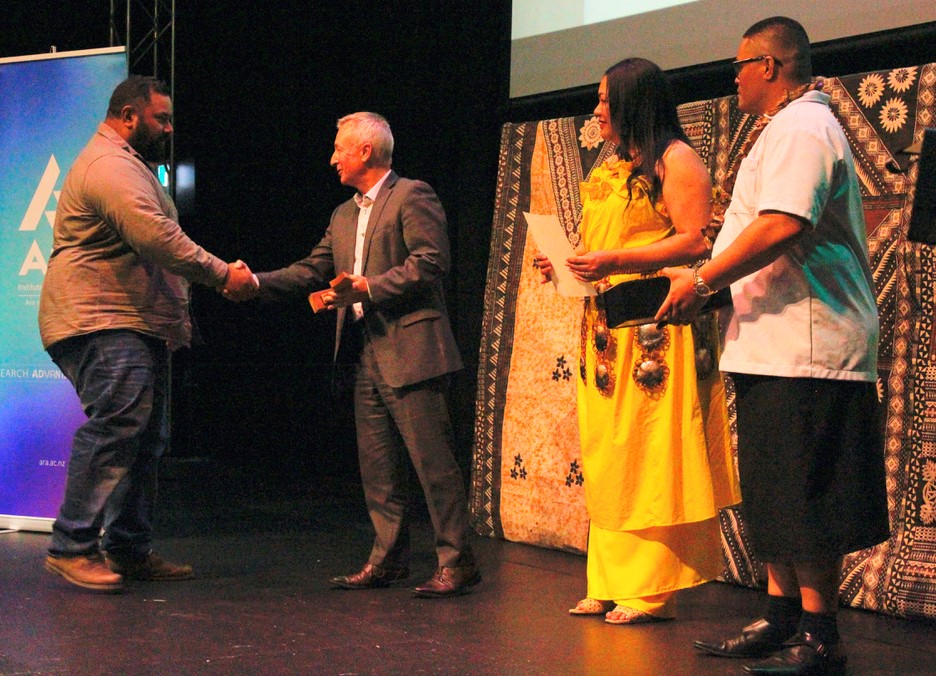 Ara General Manager Darren Mitchell congratulates Patrick White while Pacific Advisory Group Tongan Representative Lesley Vehekite and Director Pacific Achievement Sua Tauti look on.
Pacific Projects Team Leader for Ākonga Success Racheal Taula says creating the new event allowed for more recognition of the academic, leadership and community efforts of Pacific students.
"It was a very special occasion and meant we were able to acknowledge more student groups and peer mentors through the evening," Taula said. "But also, it felt as though we could show who we are fully and openly in that environment."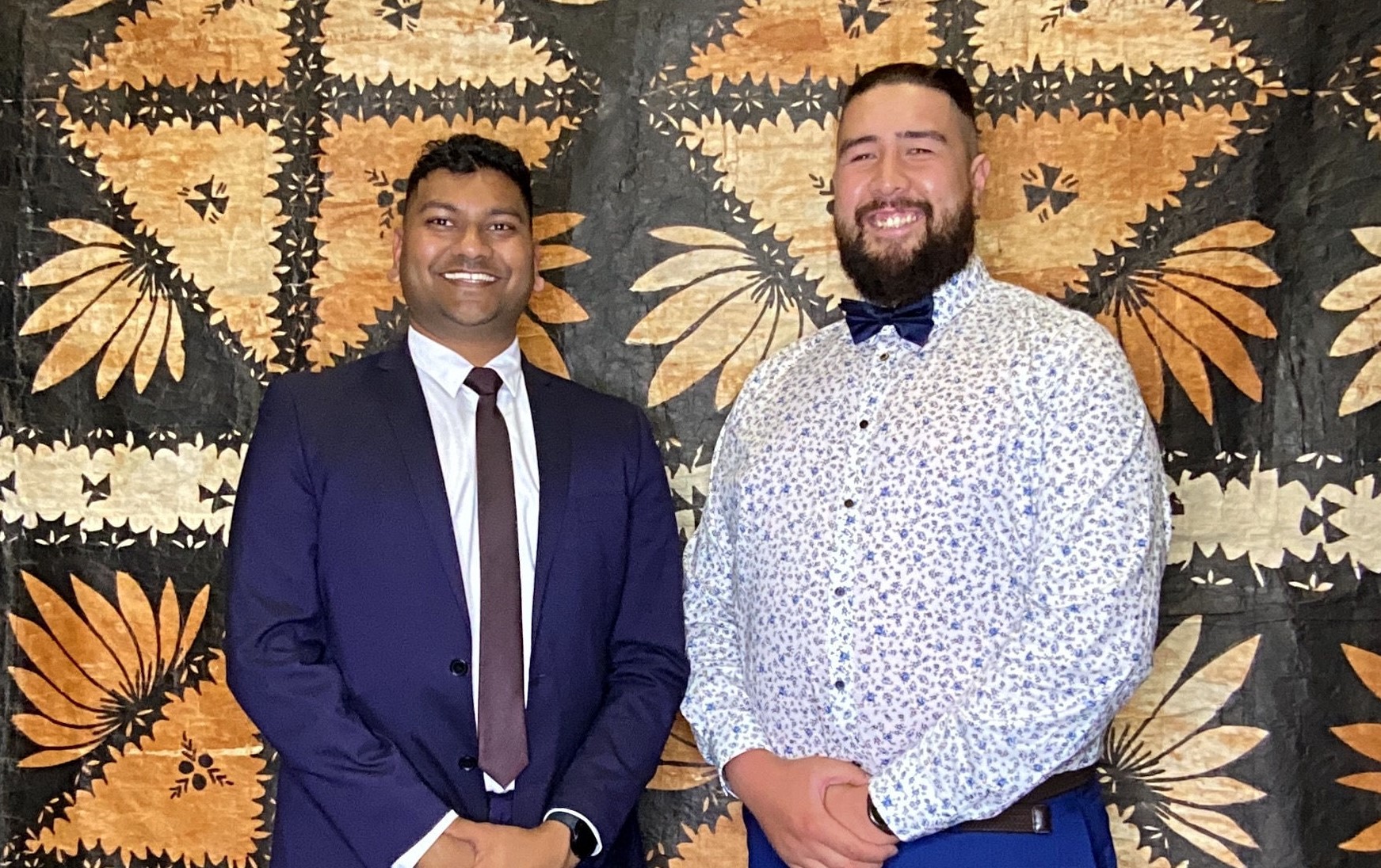 One of the mentor of the year recipient Yogendran Pillay (left) with Malcolm Cruickshank a Tutor of the year recipient and Supreme award finalist
Describing the event as "by Pacific people and for Pacific people", Taula also said taking it off campus and into the community was also hugely significant.
"It was wonderful to be in the community we serve rather than expect them to always come to us," she said. "We wanted to take a creative approach and show our community how happy we were to be in their space."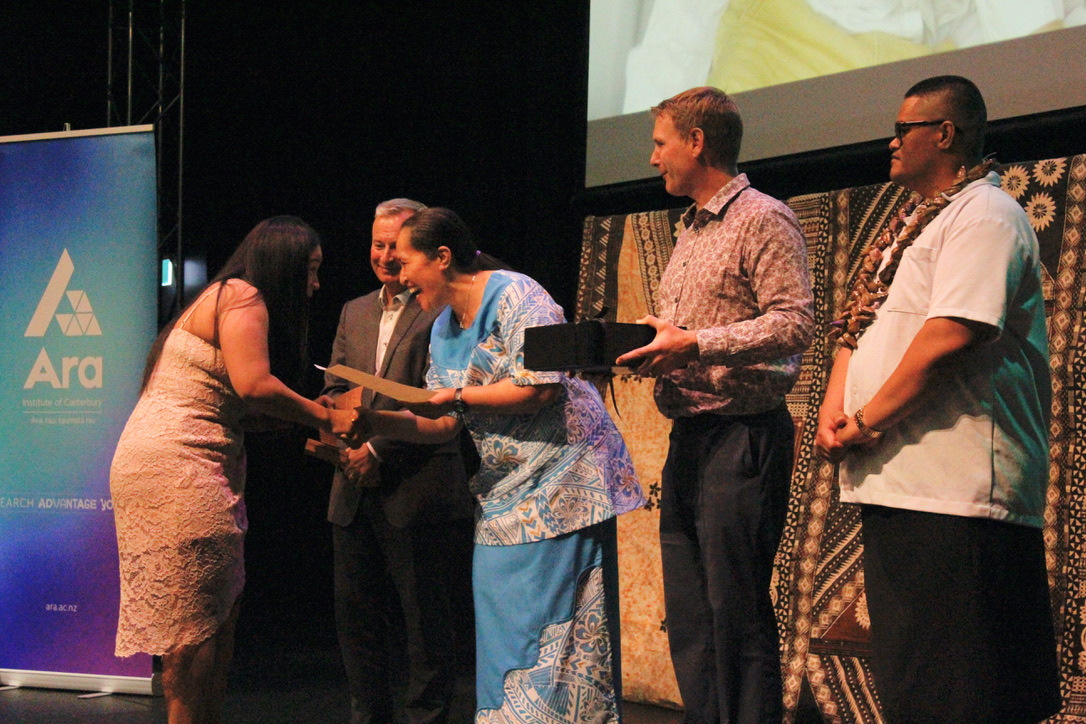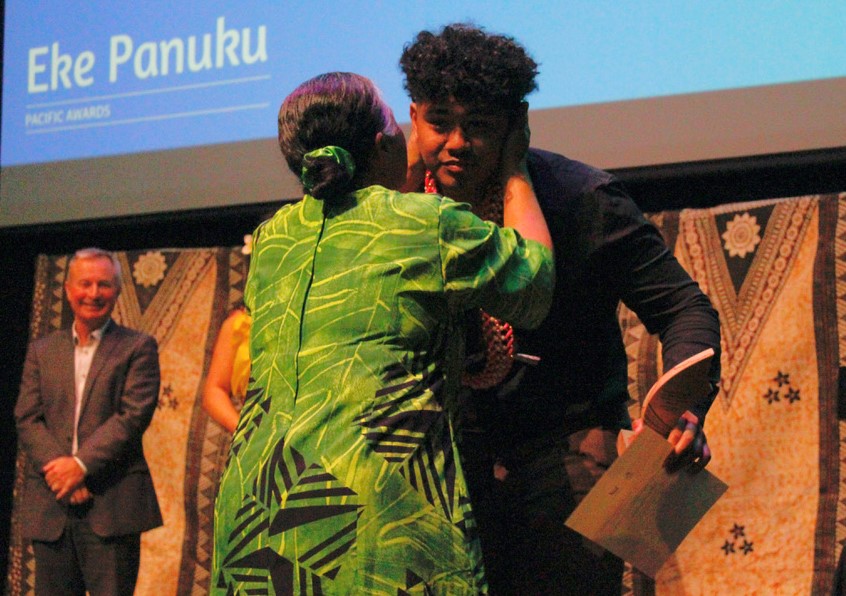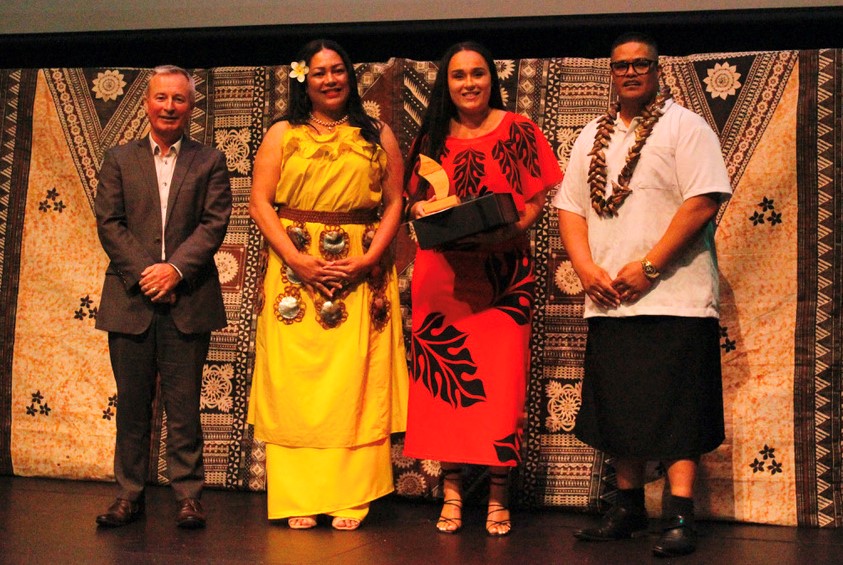 Taula added organising the event involved the Pacific staff collective from different departments including student support, learning services, trades Pacific staff, Manawa Pacific staff, and the Pacific Achievement office.
"We were grateful to have been able to create this proud moment with the support of Ara's wider management team," she said.
In all, 41 awards were made on the night for students, peer mentors and tutors. There was also warm acknowledgement of the dedication of the eight-strong Pacific Island Students Executive (PISA) team throughout 2022.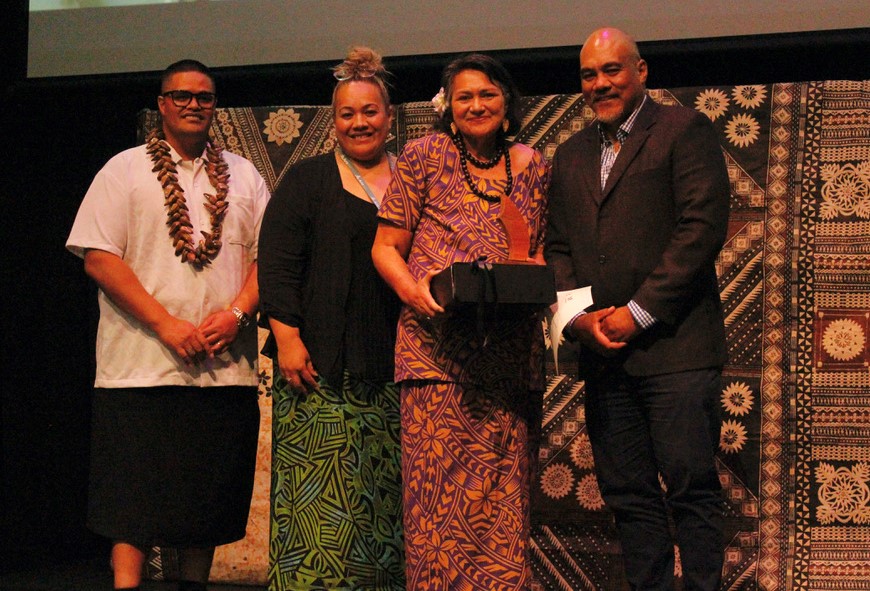 Left to right: Director Pacific Achievement Sua Tauti, HOD Health Practice Genevieve Togiaso, award recipient Kathryn Faoagali and from Southern-BCITO, Deputy Chair of Pacific Trades Training Vai Punivai
Many students were welcomed to the stage several times during the night to honour their determination and success in their own studies, but also for inspiring leadership as peer mentors or tutors, and for commitment to their community.
Simo Faitaua, Ara's Engagement and Business Development Representative - Pacific Focus expressed thanks to the Elevation Pacific Mentors of the year. Faitaua said Yogendran Pillay and Kym Sualupe Asi had gone the extra mile when engaging with their mentees, advocating for them as they navigated student life while "applying Pacific values of love, respect, humility and servanthood".
Top tutors of 2022, Sioeli Ofa and Malcolm Cruickshank were thanked for supporting Pacific students academically – at times forgoing their own study hours to provide last-minute sessions for resits to help others succeed.
Ara General Manager Darren Mitchell, Director Pacific Achievement Sua Tauti and Senior Pacific Education Navigator Jahan Miller presented the Pacific Supreme award of the evening to Wikitoria Kurene.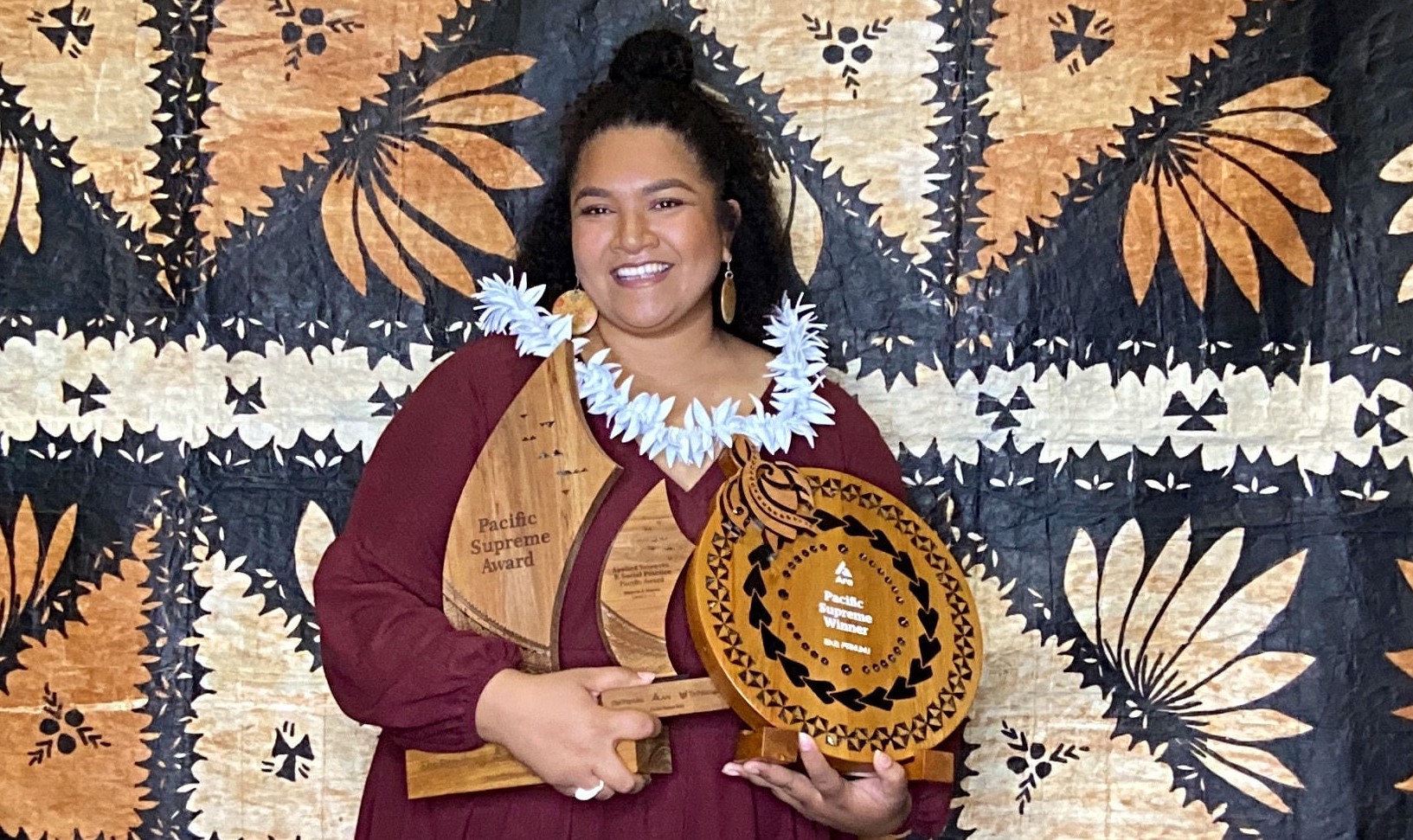 Premier award winner for Academic Achievement, Community Commitment and Leadership Wikitoria Kurene
Kurene, of Samoan and Māori heritage and a Bachelor of Applied Science student (specialising in Health Promotion) was celebrated for her extraordinary leadership for her Ara and wider communities.
The 2022 and newly re-elected 2023 president of PISA was described as a visionary in growing the work of the group and a person of integrity with a passion for supporting others.
Kurene said receiving the award while standing alongside other deserving nominees who contribute so much to Ara and their community was "a beautiful surprise" and an emotional moment. "I am so grateful for the support of my family as well as the Pacific staff and students who have been with me along the journey in what has been a tough year," she said.
Generosity of spirit, manaakitanga, alofa, personal growth, overcoming challenges and exemplary excellence - all packed into one memorable night.
More photos of the event can be found here.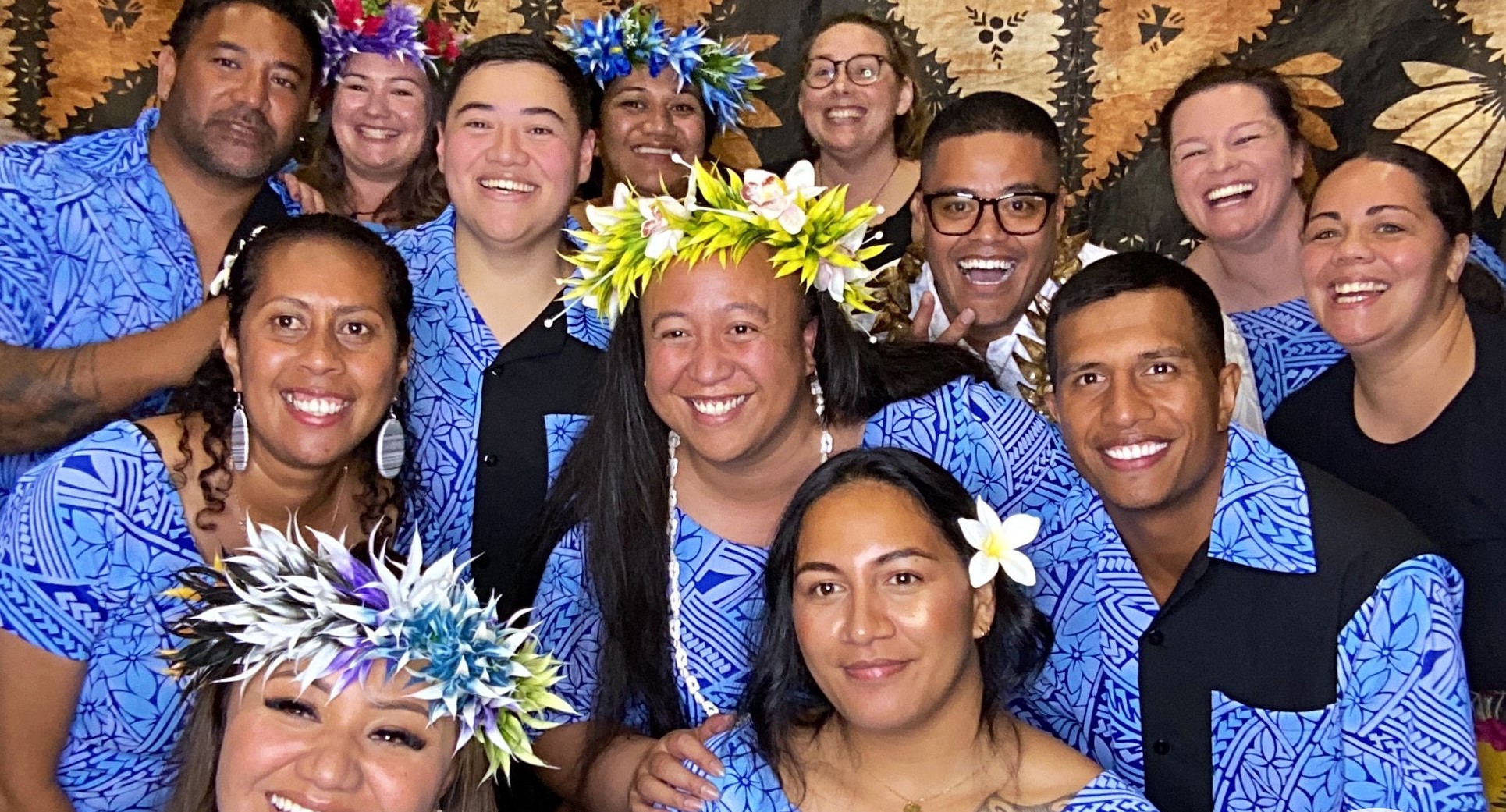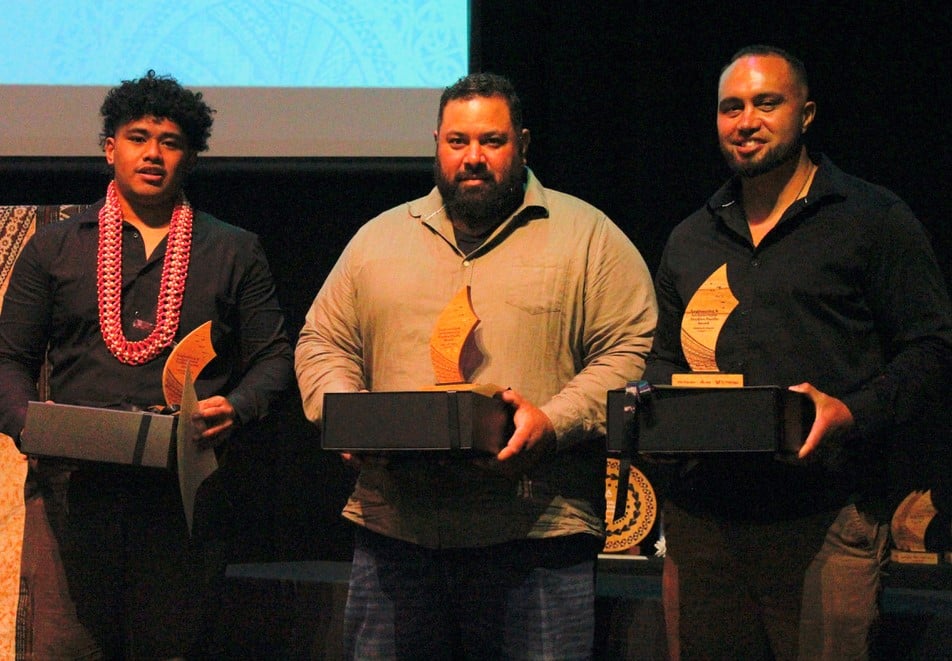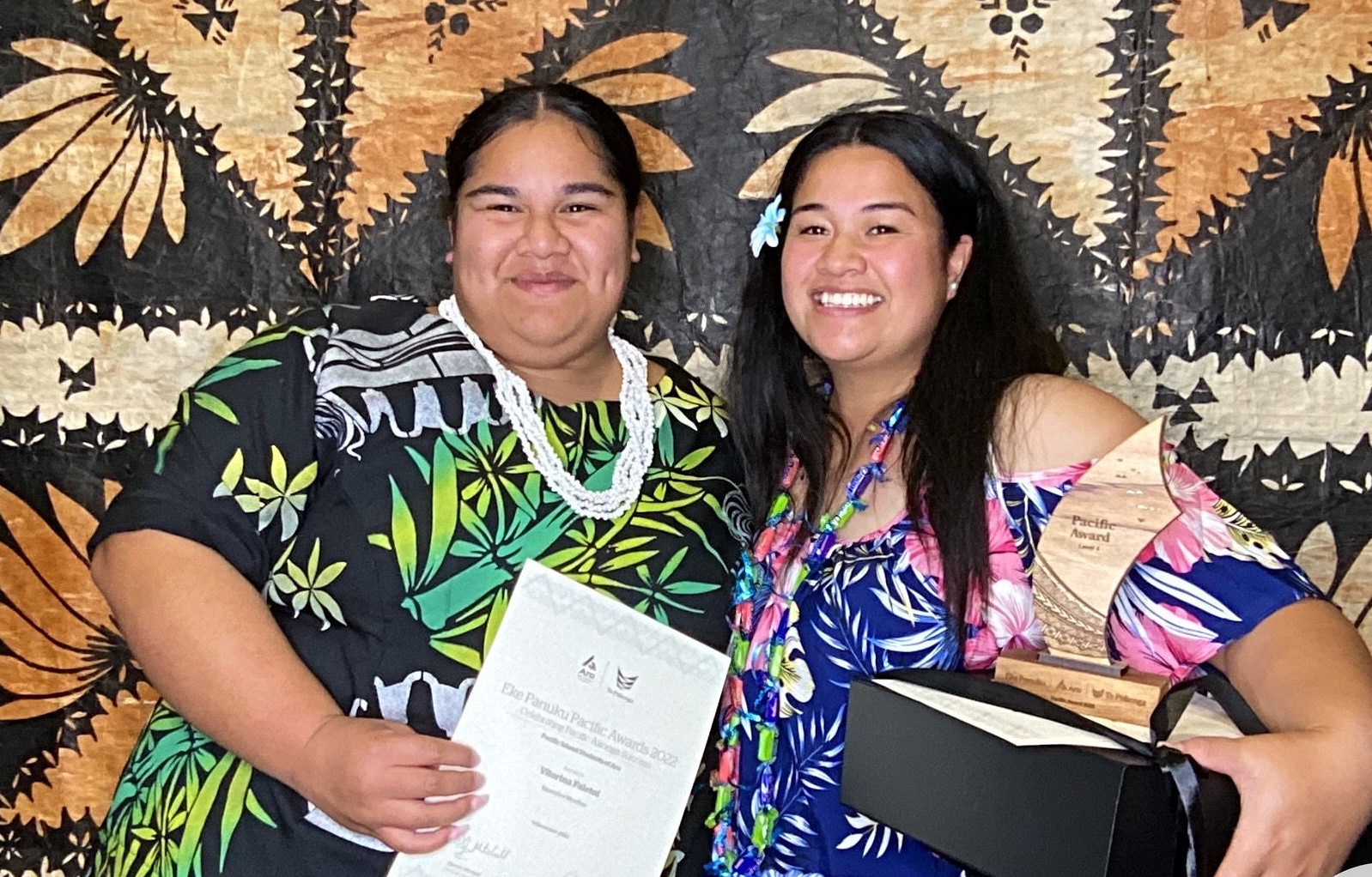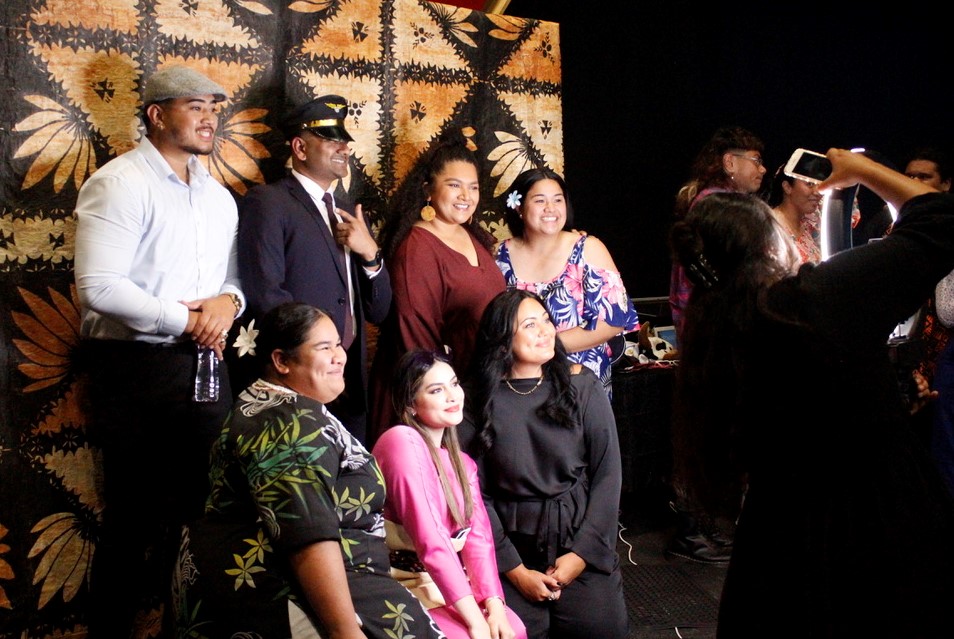 Full list of award recipients:
Academic Achievement & Community Commitment Recipients:
Level 1: Adrian Cashmore
Level 2: Kaden-Taua Tuisuga
Level 3: Jayden Aati, Aimalefoa Fui, Veisinia Tavai, Gregory Diggs
Level 4: Sesimani Tuli, Misikuki Pepa, Alicia Esera, Teancum Matekeua
Level 5, 6 & 7: Josephine Mavaega, Darrell Suaesi Faamau, Morghan Bradshaw, Nepia Reweti, Patrick White, D'Angelo Lino Tauti, Kym Sualupe Asi, Wikitoria Kurene, Vaito Asomua, Ansu Naidu, Lani Tulia, Sioeli Ofa, Malcolm Cruickshank, Harmony Bruce, Leeana Peters, Alofagia Pesa, Esther Shadwell
Post-graduate: Kathryn Faoagali
Elevation Pacific Mentor(s) of the Year in recognition of Tautua and Auaunaga:
Yogendran Pillay and Kym Sualupe Asi
Elevation Pacific Tutor(s) of the Year in recognition of Academic Service and Leadership:
Sioeli Ofa and Malcolm Cruickshank
Recognition of Pacific Island Student of Ara (PISA) Executive team of 2022:
Wikitoria Kurene, Alicia Esera, Candice Aualiitia, Esther Shadwell, Sioeli Ofa, Siulolo Palu, Vitorina Faletoi and Yogen Pillay 
Premier award for Academic Achievement, Community Commitment and Leadership:
Finalists: Josephine Mavaega, Wikitoria Kurene, Kym Sualupe Asi, Sioeli Ofa and Malcolm Cruickshank. Winner: Wikitoria Kurene