Book documenting history of New Zealand access radio released to mark 40-year anniversary
On the 29th of April, colleagues from Ara celebrated the release of an important new book - Sharing the mic: Community access radio in Aotearoa New Zealand - at Parliament. This date also marks the 40th anniversary of access radio's inception.
The book, a release from Harvest, (a Freerange Press imprint), was co-authored by Ara tutors past and present; namely, Dr.s Brian Pauling and Bronwyn Beatty, and edited by Karen Neill. It documents the history of New Zealand's twelve extant access radio stations, ranging from Wellington Access Radio which began in 1981 through to Access Radio Taranaki launched in in 2010.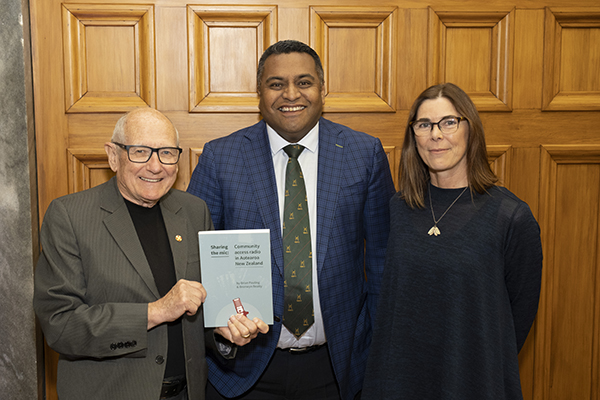 Kris Faafoi, Minister for Broadcasting and Media, was on-hand for the celebrations, especially fittingly in this case as he also provided the foreward for the book.
Minister Faafoi describes the book and the history of these pioneering channels of societal expression as "This is the story of the changing voices of an increasingly diverse country and the way that access broadcasting has become a vital part of New Zealand's media…it has provided a platform for diverse communities, making a case for why it is a vital part of our contemporary society and mediascape. From being a welcoming presence for new arrivals through to multi-language Civil Defence communications, access radio continues to support generations of New Zealanders."
Drs Pauling and Beatty drew upon a wide range of interviews and in-depth research to bring forth the stories of the volunteers, staff and managers at the heart of access broadcasting and places the phenomena within the wider context of 40 years' of media and technological change.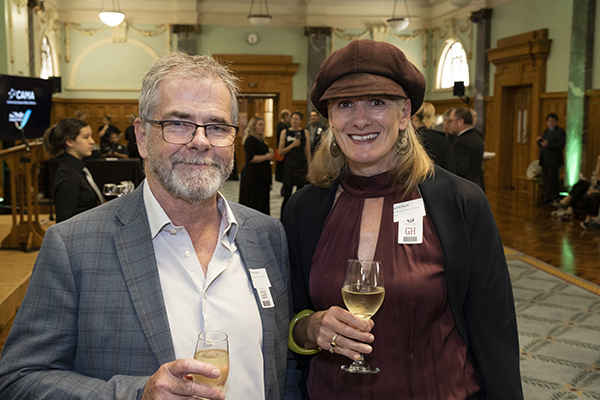 The pair of authors came to know each other during the course of their work at Ara. Dr. Pauling, who made it to the 2020 Queen's Birthday Honours list, founded the New Zealand Broadcasting School (NZBS) as a small community education course in 1983 and headed it until 2001. The NZBS has long since grown into the country's most successful broadcasting degree programme, producing over 1,400 graduates. Dr Beatty has taught at the school for over 10 years as well as holding a research position at the Institute.
Dr. Pauling's previous published works include 'The Access Radio Handbook' and radio entries in Te Ara – the Encyclopedia of New Zealand. He was instrumental in helping to establish the Canterbury Communications Trust as well as Plains FM, the first full-time independent community access radio station, in 1986. Dr. Beatty's publications examine the social utility of popular culture and access radio's role in times of crisis.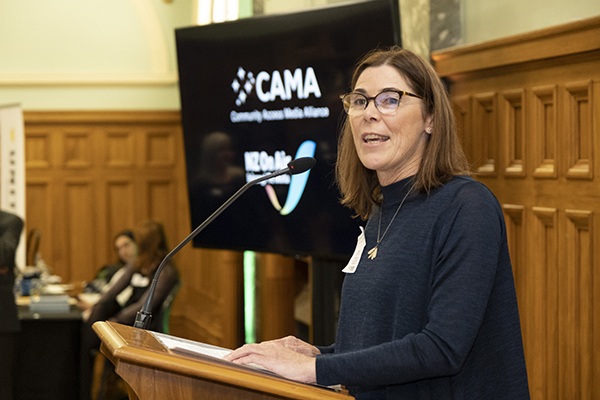 After the launch of the book, Dr. Beatty said 'It's exciting to see a history of access media in print. There is so much to recount that a book could be written about each station but it's important in the first instance to have an overview. In order to value access radio, we need to know how and why it came about, what it has achieved and why it remains so important.
The launch coincides with a national awareness campaign for access media and so hopefully the book and the campaign result in more people tuning in and getting involved."