Studying a degree in health promotion has opened the door to a dream business opportunity for Yvette Merrin.
The health and wellbeing of others has always been important to Yvette Merrin and was part of her everyday life when she was a self-employed massage therapist, personal trainer and swimming coach.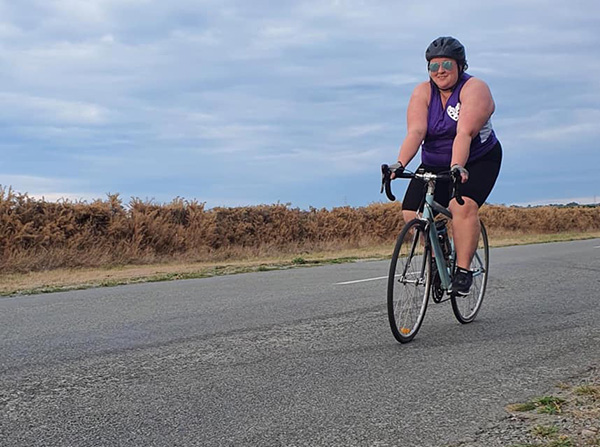 It's also what motivated her to study a Bachelor of Applied Science in health promotion at Ara. "I wanted to improve my abilities and education with the goal of working in community and public health, helping people and making a positive impact on future generations of Aotearoa."
That's exactly what Yvette is doing now, with her new business, Thrive Wellbeing, which provides services such as joyful movement group classes and 1:1 personal training, both virtually and in-person.
"It's awesome in these unpredictable times to be able to work virtually," Yvette says. "Tapping into virtual work and training was something I learned at Ara. It's that experience that gave me the confidence and the idea to go partly virtual in business and it's super-popular!"
Yvette found that she exceeded her own expectations while studying. She credits her tutors for that. "Their accessibility and support were outstanding. I was incredibly well supported, encouraged and accommodated as a student and it made a huge impact on my overall experience."
Now a proud owner/operator, Yvette is amazed at how everything she learned and experienced through her degree has enhanced her ability to run her business.
"It's given me the people skills, knowledge and practical experience to be a better health and wellbeing provider. The degree, the content and the tutors really showed me how I could truly make a difference to the health and wellbeing landscape. Without it I wouldn't be as well-equipped as I am to follow my dream of being self-employed while helping people live happier lives and be well in the process."