After quitting his job and reassessing his life and goals, Medel Enriquez has gotten back on his feet and is now thriving.
The turnaround came when he decided to move from the Philippines to New Zealand to pursue a career in the engineering field. "I saw that CAD was an in-demand skill in New Zealand," he says. "I thought it would be a good place to start and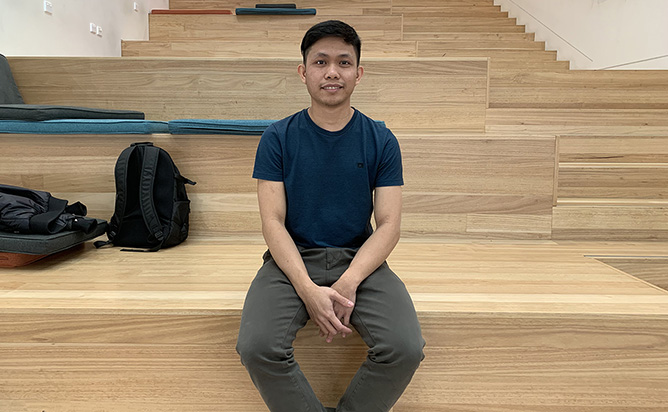 a good stepping stone."
Medel enrolled to study a graduate diploma in computer aided design and chose Ara on the recommendation of his agent. He says Ara has reinvigorated his enthusiasm for learning.
"The teaching style at Ara is quite a contrast to what I'd experienced academically before. The tutors here are humble about what they know and don't know. That for me is an exemplary trait. I also like that the tutors take the approach that nothing is set in stone and the best idea triumphs unless a better one comes along. In a way, that pushes students to think more innovatively than a stale, bookish style of teaching would."
Medel is also finding that Ara's emphasis on practical work is paying dividends. "The project work has been exhaustive but rewarding, in that instead of sit-down exams, working on projects gives us experience with real-world scenarios."
Medel is confident the course is giving him applicable skills that he can really use in the future. His plan once he completes his graduate diploma is to work as a CAD draughtsman in New Zealand and hopefully secure a permanent resident visa.